Why The Empowered Method?


We have been conditioned by society from young, to attend school, excel in grades, get a high paying job, start a family and retire at 50.

The question is,

"Do you want this kind of lifestyle?"

Do you really want to live like that?

Is this the ONLY WAY to lead our lives?

Maybe you've pondered on this question once.

Maybe twice.Maybe very frequently.

And you think there's something missing or something which ain't right.You feel confused, uncertain and doubtful if everything you knew was not what you really wanted

..

"The best time to plant a tree was 20 years ago. The 2nd best time is NOW."

Good News & Bad News?

The good news is, you are in the right place at the right time.You have been thinking about this long enough! Perhaps it's time to give your future self a chance to lead a different lifestyle!
The bad news?

You may feel uncomfortable. Because it's new, it's different and it may be something you've never done before.

"Sometimes you need to take a leap of faith first. The trust part comes later." – Man of Steel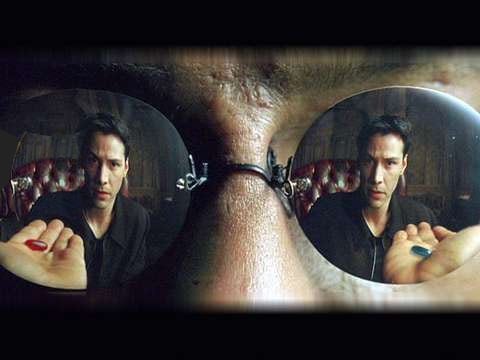 You know where the ordinary path takes you.. You know where it ends..




It's only "compromising your lifestyle, or living your lifestyle UNCOMPROMISED".

Are you doing it because you HAVE to? Or because you CHOOSE to?

Most people have become comfortably numb to waking up early in the morning and reluctantly drag themselves to work.

They have conformed to just "surviving".

To get that pay cheque at the end of the month and experience a MOMENT OF RELIEF. And the vicious cycle continues…

Perhaps they had hopes and dreams.

Perhaps they had aspirations and tried but failed.

Perhaps they have lost face. Regardless of that, some have given up hope.

They have decided to settle with what they currently have, not because they are satisfied. But because they are afraid to lose what they currently own.

If you still have some faith, some belief, that ONE DAY, you will find the answer.

That day my friend is TODAY.

"Two roads diverged in a wood, and I – I took the one less travelled by and that has made all the difference." – Robert Frost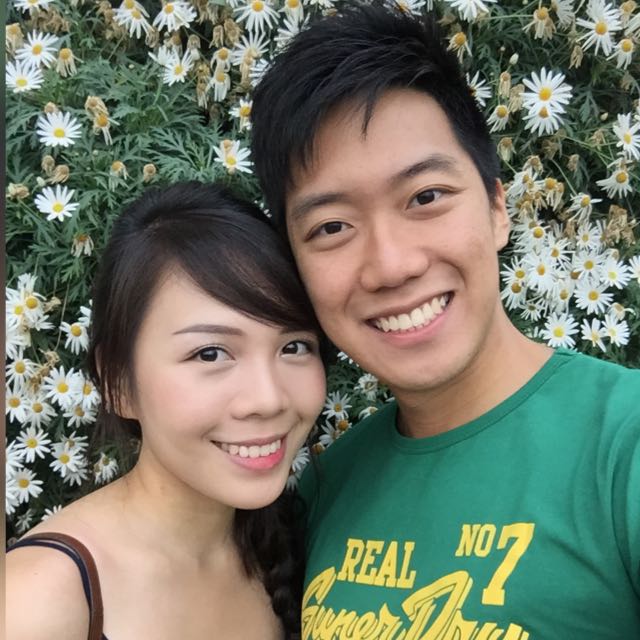 "Tremendously valuable program! Gin shares his deepest experiences and secrets and I especially love chapter 3!


100% a MUST READ if you're someone looking to change your lifestyle."

— Shawn Josiah
, 6 Figure Email Marketer
From The Desk Of Gin Seah


Hi there my friend! Glad to be on the same boat as you.


You see, 8 years ago, I took the first step towards taking charge of my own life.

In fact, I have questioned myself almost for the entire life until then.

"Why am I doing this?

"Why should I do this?

"What's the purpose of this?"

The conclusion?
I didn't have a good enough answer to SUPPORT the reason why I should lead the life like most people do, which is to pursue education, get a degree etc.. (You know the rest of the story.)

I embarked on this lifestyle journey by diving into the ocean.

I literally do not have any skills, or any foundation. I didn't know what I like, what I wanted, what would suit me. I just knew that I want to TAKE CHARGE of my lifestyle and not depend on a job just for money.

All I knew was to be marketing and selling something. A product and/or a service which I can resonate with. It wasn't a smooth journey at all in fact.

The first few years was a disaster. I found myself BROKE, occasionally having just $2 in my bank account. (Which I can't even withdraw) I couldn't even buy a meal for myself!






It was embarrassing and I even had to borrow money from the people around me.

I felt terrible Sometimes..

I even thought of going back to the normal way of living, but knowing that I will lose all my freedom, I carried on.

I held on to my faith that as long as I continued to invest in myself, NOTHING will go wrong.


This day I've yearned for long enough, I told myself back then, that once I've managed to live the way of my lifestyle, it is my mission to empower others to achieve financial strength and have the time and flexibility to do what they love.
And that's why I've decided to write this book.
That's my motivation and where I get my fulfilment.
To be able to help others achieve the same.

It is PRICELESS!

Having coached hundreds of individuals in the past 3 years, spent thousands of hours of trial and error, paid over $50,000 in coachings, seminars and learning from different business mentors, I have broken down everything into to 5 steps, which I call it "The Empowered Method".

You will discover it step by step in the book and everything that has worked for me, is now yours!

Are you ready?

You better be, because believe it or not.. You are not reading this by accident. There is no coincidence.. Your time is here and YOUR TIME has come!


Putting these 5 Steps together wasn't easy
AT ALL!
You see, I easily spent over $50,000 on my financial education, personal development, mindset development, working with coaches, trainers, learning from success repeaters over the past EIGHT years and on-going.
On top of that I've spent thousands and thousands of hours in honing my craft.
Discarding what didn't work and improving on what has been working for me.
Only then, was I able to develop "The Empowered Method
"
which you can now get it at a RIDICULOUS price at only!
Holy Sh*t.. (To really think that I'm letting these go at $47.. I think I'm nuts.)
Best of all? There's no shipping of handling fees.
You don't need to wait for 5 to 7 Business days to receive your course. Click on the button, fill out the form in the next page and you'll have the full version IMMEDIATELY via digital format for just $47!
That's not even close to the cost you spend for a date night.. You can begin digging into these juicy information which will literally turn your life into a LIFESTYLE!

SO WHAT ARE YOU WAITING FOR?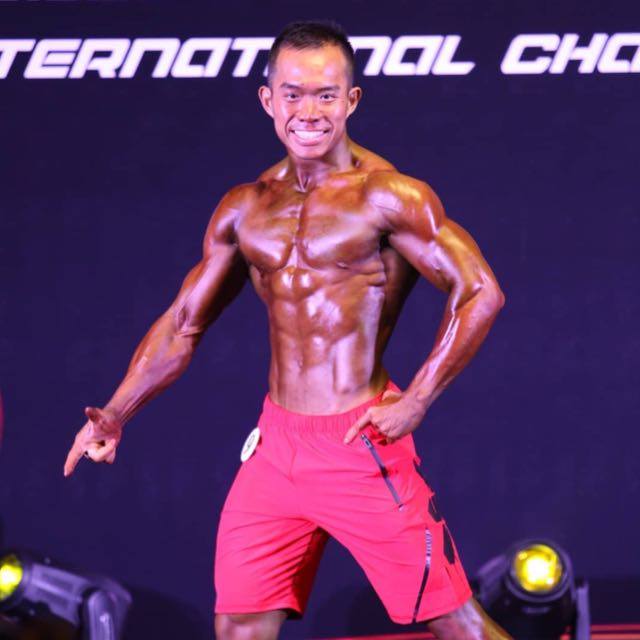 " Most books are only one or two dozen pages long, filled with basic information.

However, The Empowered Method is filled with much beneficial information and action steps that you act on immediately to achieve more results in your journey.


From mindset empowerment to business strategies, you're going to find it here!"

— Carl Chia, Asia's Go-To-Fitness Coach
Is there a Money Back Guarantee?
When it comes to delivering my best, I have 100% confident in my work, more importantly I believe this will deliver value to you, if not I don't want your money.


Having said that, I'm going to give you a BOLD promise.


If you read this book and APPLIED the principles and you're still not happy with what you get, you'll get to choose one of the two options.


1) Email me and I'll return you every single penny you paid.


2) Email me to arrange a Skype call and I'll personally vet your lifestyle business until you make at least $200! (Easy Peasy Lemon Squeezy)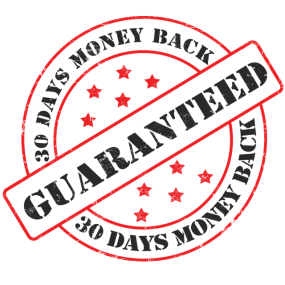 You're completely covered. You've got NOTHING to lose. You risk absolutely nothing!

In fact, you've got everything to gain by investing in this book because when you do so, you are investing yourself.

"When you invest in yourself, you will NEVER go wrong!"



There's probably TWO things left on your mind right now.

#1) You think this is not for you, or rather you don't believe that you can succeed by doing this.


My friend, what would you say to a dear friend if he/she doesn't believe in him/herself, but you believe in them? Great. I want you to tell that to yourself because YOU should be your OWN BIGGEST FAN before anyone else!

Even if you leave this page and never come back, ALWAYS remember this! Know that I'm rooting for you as well!


#2) You are sick and tired leading a normal life.


You are READY to take back the lifestyle you deserve, and TAKE THE FIRST STEP! If that is the case, you have already awakened a part of the empowered choice within you, so go on and hit the button below, get "The Empowered Method Full Version" Now!



The Empowered Choice is a decision, it is an inner desire, an awakening, a knowing from deep within, which will enable you to gain the power to be in control of your heart's true calling. Whether it is yet to be clear, near or still far away or unknown, it is the inner strength needed to take a step closer towards your life's purpose, your destiny or what you believe in. Regardless of who you are, where you are from, what kind of upbringing you experienced or the kind of circumstances you've been through, you have the empowered choice.
Your Instructor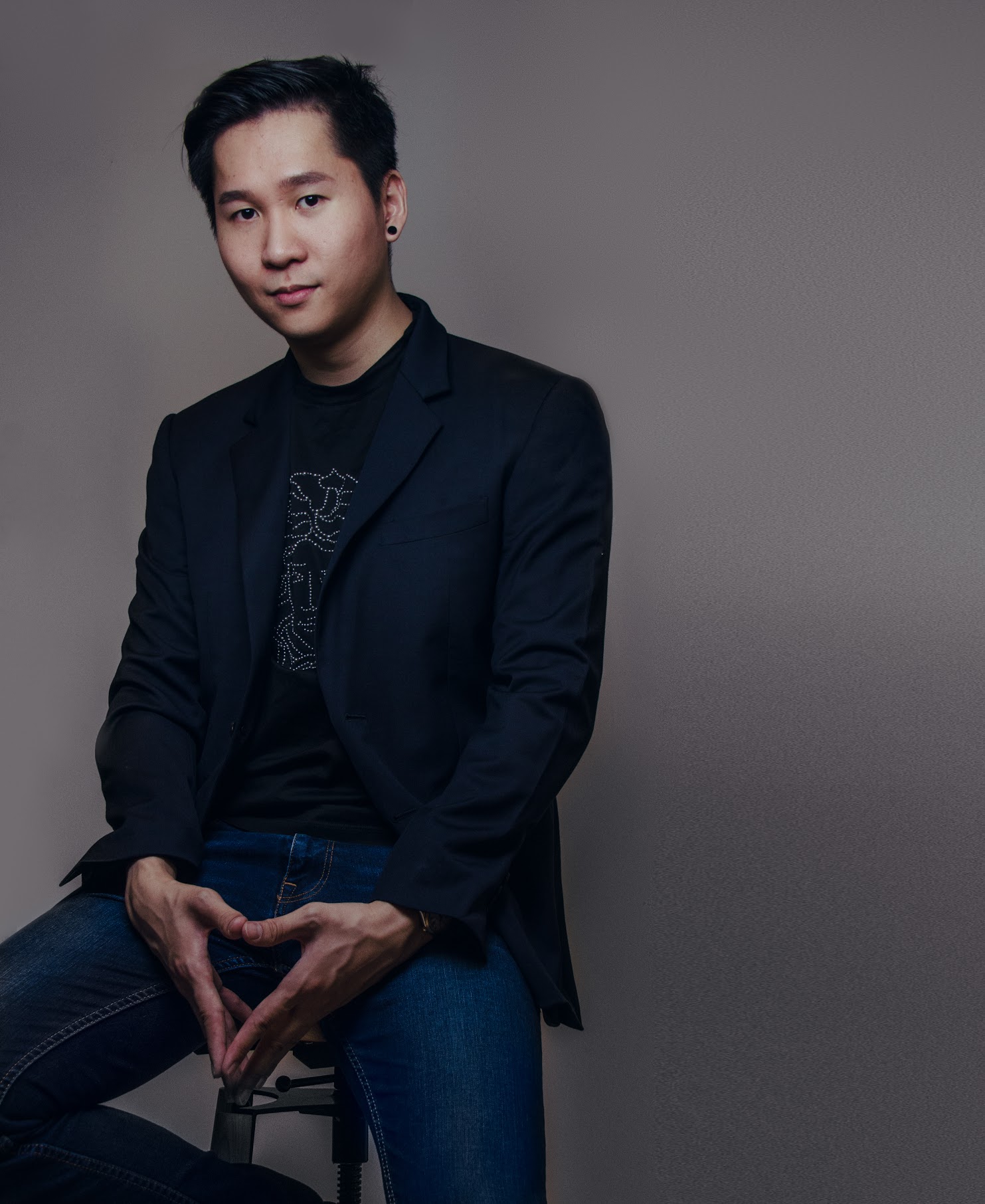 After having his dreams of being a rockstar shattered due to several injuries to his wrists, elbows, and shoulders, Gin Seah was devastated. He had everything planned out… only to taken away from him overnight.
Would he have to finally lead a "normal" life, with a normal job?
Deep inside, he knew that wasn't what he wanted. But he didn't know what to do.
He then sought out mentors to show him how he could build a life of freedom and choice for himself. Because of that…
Today, he runs several businesses which consistently generates him 6-Figures monthly from multiple income of streams. More importantly, he managed to live a life of freedom and choice, thanks to the people and mentors he met along the way.
And he desires to empower other people gain that freedom and take back control of their lives. 1 million people, to be specific. That's why The Empowered Choice was born.
So, if you too want to reclaim your time and freedom, and you're ready to take action…
Course Curriculum
Enter The Empowered Method
Available in days
days after you enroll
Expectations
Available in days
days after you enroll
What's in it for you?
Available in days
days after you enroll
Frequently Asked Questions
When does the course start and finish?
The course starts now and never ends! It is a completely self-paced online course - you decide when you start and when you finish. Best of all? You can do it from the comfort of your home or anywhere!
How long do I have access to the course?
How does lifetime access sound? After enrolling, you have unlimited access to this course for as long as you like - across any and all devices you own.
What if I am unhappy with the course?
Like I said, when it comes to delivering my life's work? I have 100% confident to make it work. If you followed the principles and didn't get results. I'll issue you a 100% refund within the first 30 days!
How long will it take for me to become successful?
Great Question! The speed of your success is completely up to you. I have provided you the tools and information.. Now the ball is in your court. I can only be the steering wheel, but ultimately you gotta step on that gas pedal!
Why is there a V.1.2.?
Currently, the empowered method is at Version 1.2. That's right.. We believe in constantly upgrade and improvement. The product will be constantly upgraded with new strategies, real life applicable action steps. Even computers need to be upgraded every now and then isn't it? Same goes for our product! *BEST PART*? If you purchase any of the previous versions, you get the upgraded versions for FREE!